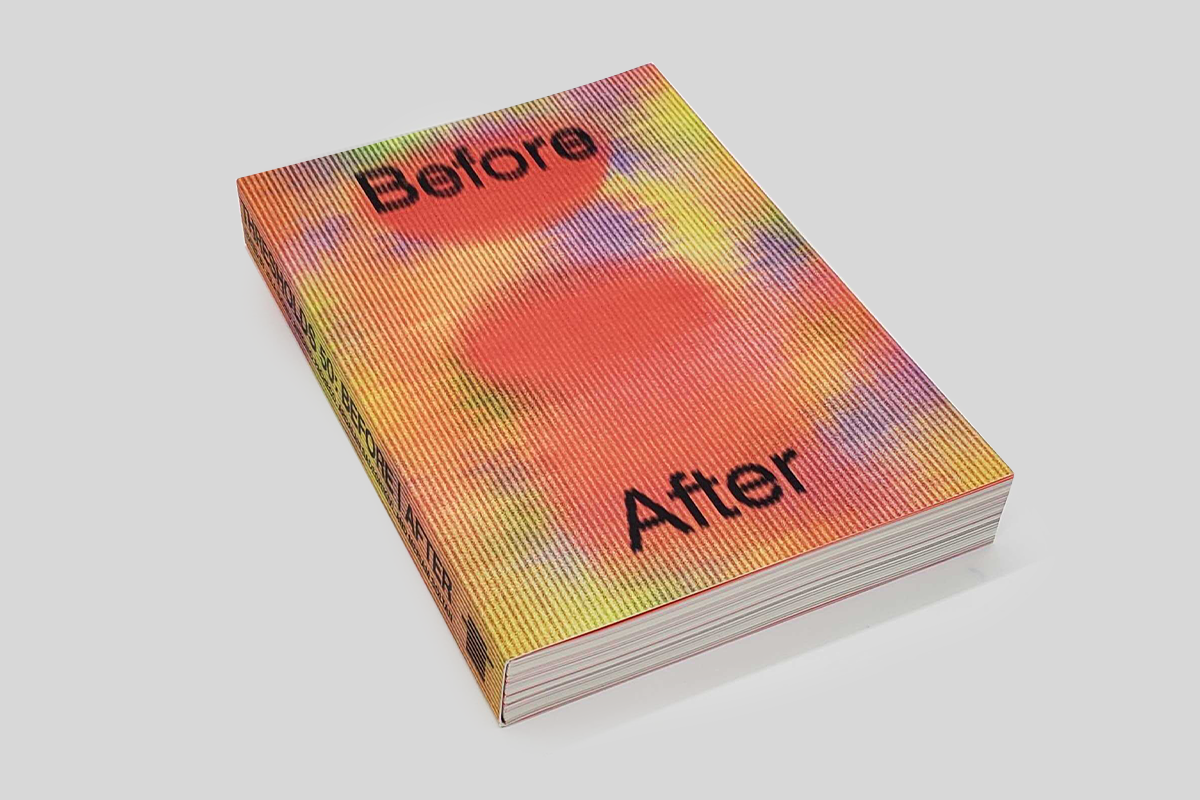 THE PAST FUTURES OF THE AEROTROPOLIS
Date:
2022
Team:
Andrew Witt, Hyojin Kwon,
Partners:
MIT Thresholds
Andrew Witt and Hyojin Kwon's article, "The Past Futures of the Aerotropolis", was published in the 50th issue of Thresholds. Thresholds is the annual peer-reviewed journal produced by the MIT Department of Architecture and published by the MIT Press. Content features leading scholars and practitioners from the fields of architecture, art, and culture.
Inflection points of history can take the form of not only a distinct historical event defined by successive actions, but also as a spatial transformation that shifts the normalized ways people move through their environment. In "The Past Futures of the Aerotropolis", Hyojin Kwon and Andrew Witt expand the spatial qualities of inflection points to the desire for speculation that forces us to imagine a different urban reality. Tracing the impact of planes and accessible air travel in the American city, Witt and Kwon detail how the act of looking forward tells us much more about the present than the future.
This article is now available for free online at
MIT Press Direct.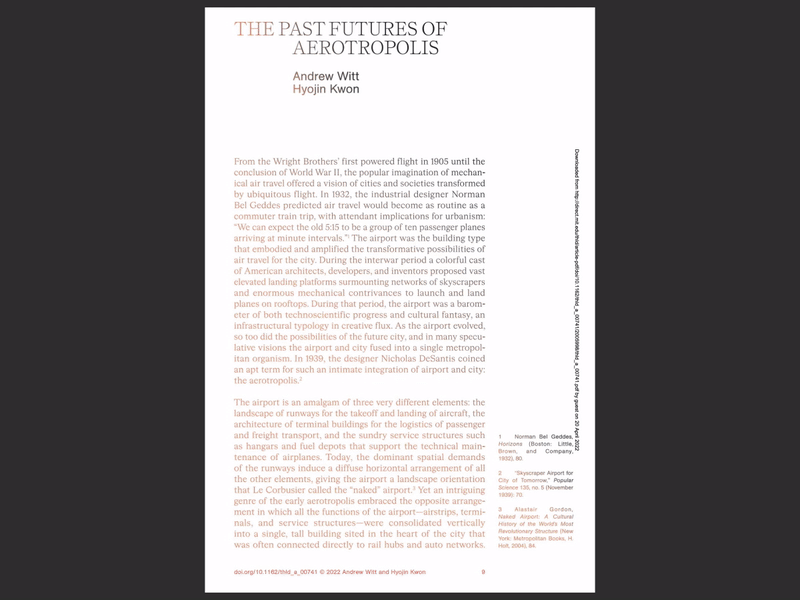 Andrew Witt, Hyojin Kwon; The Past Futures of Aerotropolis. Thresholds 2022; (50): 9–25.

Thresholds 50: Before // After, Published by MIT Press.
Credit: MIT Thresholds.
Thresholds 50: The Exhibition, installation view. Credit: Daisy Zhang and Hyojin Kwon.
As part of the 50th Anniversary of Thresholds Journal, Thresholds hosted an exhibition at MIT's Keller Gallery. The exhibition took place from April 22nd – May 18th and was sponsored by the Department of Architecture.

On April 26th, 6-7PM at MIT Keller Gallery, Andrew Witt and Hyojin Kwon provided a gallery talk where they discussed the past futures in their own writings and in the work of others. Through an engagement with architectural theories and proposals of urban futures, Witt and Kwon explored how the speculative tradition takes on new historical importance.